MODELS
Catarinense Aerospace Industry – ICA, has developed three models of propeller 100% in composite material.
The propellers can be assembled in 2-blade and 3-blade mode, interchangeable, in accordance with the characteristics of the applied engine, enhancing its performance.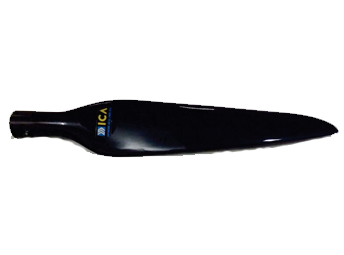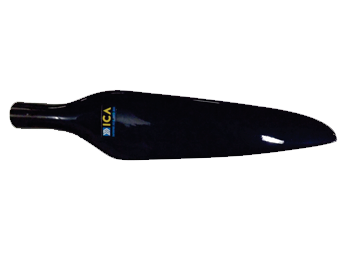 The hub is made of aeronautical material with specific drilling for each angine.
TECNOLOGY
The equipment is of national development and manufacturing employing high technology, covering all the productive chain required by the products, as a regional advantage we can point out the technological development that brings through the development of research with teaching institutions, certification, which includes testing and Tests of the components of aeronautical and aerospace use, which in their nature bring to the intrinsic requirement of high reliability, putting in counterpoint the relation weight x resistance, centering the studies in the development of materials and their specific applicabilities.
Among the materials we can highlight the use of carbon fiber, glass fiber, kevlar and resins.
All projects are registered with the INPI, with the purpose of protecting rights, which does not prevent the use of the knowledge acquired in the development of the materials and respective tests, with the natural consequence of their underlying employment in other areas.
DISTRIBUTORS
Currently the national and international distribution is made directly by the company itself.
If you are interested in being a national or international distributor please contact us at administracao@ica.ind.br.